Principal Megan Vickery
Associate Principal Patrick Mahaney
Main: 360-313-3500
Business: 360-313-3507
Attendance: 360-313-3520
Case notifications
Loading...
Latest news
Amanda
News to know: Hispanic Heritage Month, rental assistance, masking guidance at outdoor activities, when to keep a sick child home and more.
Amanda
If your family is at risk of eviction or needs help paying rent (including back rent), you may be eligible for new government funds that will be available on Monday, Sept. 13, at noon.
Pat Nuzzo, Communications staff
Recently updated state guidelines now require spectators to wear face coverings at outdoor events with 500 or more people in attendance. The new guidance includes spectators, event staff and school bands in the seating [...]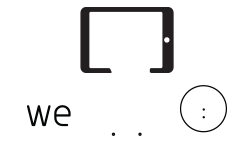 weLearn 1:1
Our students are future ready!
Athletics and activities