Principal Megan Vickery
Associate Principal Patrick Mahaney
Main: 360-313-3500
Business: 360-313-3507
Attendance: 360-313-3520
Learning resources
Please log in to ClassLink to access all apps, including Canvas.
Need help with devices or apps? Visit the learning support website. If you have limited access to email or the internet, or the internet is not working on your child's device, please call 360-313-5400.
Case notifications
Loading...
Latest news
Amanda
No start date has been set for testing at VPS schools. Before any optional testing will be offered at school sites, the district will have a plan in place that addresses logistics and safety, and will communicate information to staff members and families.
Amanda
You will receive an invitation soon to access your Xello Family account, where you can view your child's progress and explore the tool along with them.
Amanda
News to know: COVID-19 vaccine for children ages 5-11 approved by FDA, VPS will conduct study of its school calendar, Transitional Kindergarten at Ogden Elementary, free food pantries--and more!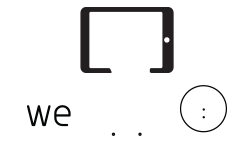 weLearn 1:1
Our students are future ready!
Athletics and activities