Principal Jody ViDelco
Associate Principal Patrick Mahaney
Main: 360-313-3500
Business: 360-313-3507
Attendance: 360-313-3520
Remote learning
Our school is learning remotely. Please log in to ClassLink to access all apps, including Canvas.
Need help with devices or apps? Visit the remote learning support website. If you have limited access to email or the internet, or the internet is not working on your child's device, please call 360-313-5400.
Latest news
Amanda
Attendance matters during remote learning!
joannejohnson
Virtual Walk-a-Thon Oct. 2 and Oct. 3 Show your school spirit! Get out and walk in black and red. Send pictures or videos to jasonleemiddleschoolpta@gmail.com. The top five students and staff showing the most Panther [...]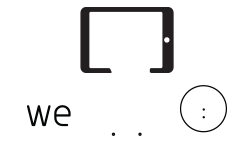 weLearn 1:1
Our students are future ready!
Athletics and activities