Principal Jody ViDelco
Associate Principal Patrick Mahaney
Main: 360-313-3500
Business: 360-313-3507
Attendance: 360-313-3520
Remote learning resources
Please log in to ClassLink to access all apps, including Canvas.
Need help with devices or apps? Visit the remote learning support website. If you have limited access to email or the internet, or the internet is not working on your child's device, please call 360-313-5400.
Latest news
Amanda
Planning for 3-foot physical distancing in classrooms, Virtual Future Ready Parent Workshop on April 19, now accepting applications for the Inclusion Preschool program, vaccine eligibility expands.
Amanda
Parents of students in grades 6-12: Wondering what's next for your child? Unsure what options are available and which path your child should take? Join us for this virtual event!
Amanda
Students, parents or guardians can pick up meals from 11 a.m. to 12:30 p.m.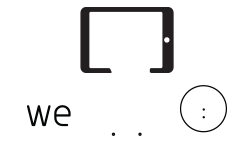 weLearn 1:1
Our students are future ready!
Athletics and activities