Principal Jody ViDelco
Associate Principal Patrick Mahaney
Main: 360-313-3500
Business: 360-313-3507
Attendance: 360-313-3520
Remote learning resources
Please log in to ClassLink to access all apps, including Canvas.
Need help with devices or apps? Visit the remote learning support website. If you have limited access to email or the internet, or the internet is not working on your child's device, please call 360-313-5400.
Latest news
Amanda
Findings from the audit showed areas that the district can improve to be more inclusive of all students, families and employees by embracing each person's unique culture and background.
Amanda
En este episodio, vea lo que puede hacer con su hijo este verano, además de conocer a un graduado que superó las dificultades para obtener su diploma. Información adicional: Comidas, campamentos de verano y más.
Amanda
News to know: Looking ahead to fall, summer camps, Kindergarten Jump Start.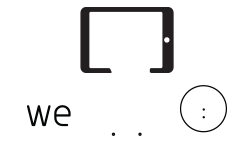 weLearn 1:1
Our students are future ready!
Athletics and activities