Principal Megan Vickery
Associate Principal Patrick Mahaney
Main: 360-313-3500
Business: 360-313-3507
Attendance: 360-313-3520
Remote learning resources
Please log in to ClassLink to access all apps, including Canvas.
Need help with devices or apps? Visit the remote learning support website. If you have limited access to email or the internet, or the internet is not working on your child's device, please call 360-313-5400.
Latest news
Amanda
Vancouver Public Schools will provide two instructional options to meet the needs of our students and families. Parents and guardians must select an option for their child(ren).
Amanda
Welcome to some of the newest members of #TeamVPS!
Amanda
After the Department of Health's update is released, VPS will share more information about the fall 2021 return to school.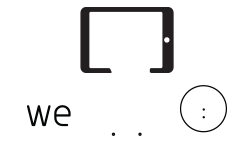 weLearn 1:1
Our students are future ready!
Athletics and activities